Are you looking to correct or improve signs of aging or the overall aesthetics in and around your eyes? Ocular aesthetics help you look and feel youthful again by addressing symptoms of aging and correcting deterioration. By treating the ocular surface of your eyes, we are able to help restore your vision, improve eye comfort, and enhance the aesthetics of your eyes.
Gem State Eyecare is happy to be able to offer you the following services and products, with even more to come in the near future!
TempSure Envi
Looking for a non-invasive way to reduce wrinkles and increase collagen? Our newest service is TempSure Envi, a technique that uses radio frequency energy to treat skin. During treatment, the skin is heated using an advanced monopolar radio frequency. This helps reduce wrinkles, fine lines, crow's feet, and smile lines. It's completely non-invasive and stimulates collagen production. The result is tighter, younger looking skin.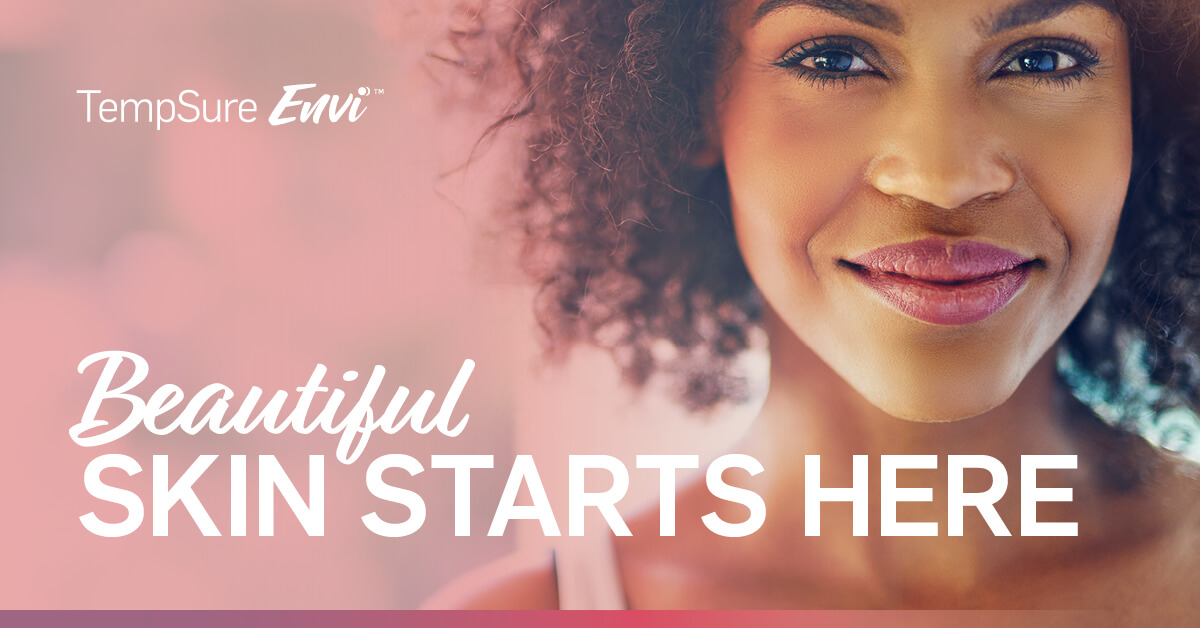 ​
TEmpsure Envi for Dry Eye
TempSure Envi is also an effective treatment for Meibomian Gland Disease, which is the leading cause of dry eye. If you're tired of dry eyes and looking for a long-term solution, talk to us about TempSure Envi!
Schedule a Complimentary Consultation!Schedule a Consultation Today!
Multifocal Disposable Contact Lenses
Multifocal Disposable Contact Lenses are known to drastically improve symptoms of presbyopia, a natural stiffening of the eye's natural lens that can create difficulty focusing on objects that are in close proximity. These contact lenses help the change in focus from far to near feel much more natural and prevent you from having to change the font on screens or buy reading glasses to accommodate your sight woes.
Colored Contact Lenses
Costume lenses have been a go-to for people in the past when they want to change up their eye color, but they aren't always safe and can lead to vision loss or corneal damage.
Colored contact lenses are a physician and FDA-approved alternative to costume lenses that are tinted and designed similarly to prescription lenses (or can be prescription strength). They are a fun way to change up your look without compromising the health of your eyes or your vision.
Latisse®
Are your eyelashes looking a little bare these days? Latisse® is an FDA-approved eyelash treatment for people who have inadequate lashes or want to thicken their natural lashes. It is applied on the base of your upper lashes and will lead to thicker, fuller lashes over time.
Eyelid Cleaning, Exfoliation & Meibomian Gland Expression
Bacteria likes to build up in your eyelid margin and your eyelashes, possibly leading to infection or anterior blepharitis (inflammation around the eye). While our ocular surface-focused exam includes various tests to detect, diagnose and treat common eye health issues, we recommend proper eyelid hygiene, exfoliation, and Meibomian Gland Expression to keep your eyelids and lashes clean and healthy.
Lids by Design® Consultations, Fittings & Products
The first product of their kind, Lids by Design® are the #1 brand of non-surgical cosmetic eyelid enhancements. They look and feel like skin and can safely and instantly remove years from your eye appearance. The skin-like technology becomes invisible upon contact and provides a comfortable experience. They are dermatologist-tested, medical-grade, hypoallergenic, and latex-free. Multiple sizes are available so you can control the amount of lift you want, and they blend with most skin tones so you don't need to worry about blending or masking them with makeup.
Nutraceuticals
Nutraceuticals are also known as eye vitamins. Nutritional supplements play a key role in the health of your eyes and your vision. Nutraceuticals help maintain healthy tear film, macula and retinas, and other parts of your eye, as well as provide eye comfort overall. We offer top-of-the-line nutraceuticals to help support your eye health year-round.
Red Eye Relief
Red eyes are uncomfortable and can be caused by a variety of factors, including allergens, pollen, and other irritants. We offer various red eye relief products to give you the level of relief you're looking for, from OTC to prescription.
Custom Contact Lenses
Custom contact lenses are typically a great solution for individuals who can't wear regular contact lenses due to problems such as astigmatism or irregularly shaped eyes. They may also be a solution for you if you have vision problems with regular contact lenses or they cause you discomfort. Compared to regular contact lenses, eye measurements and lens designs for custom contact lenses are much more complex, but they can be very worth it for you if you want to wear contact lenses that work for your eyes as they are.
Are you interested in being notified when we add ocular aesthetic products and services? Fill out the form below!